HOW IS THIS POSSIBLE?
In 2011 this was discovered more than 2 miles deep in the Baltic Sea. The people that discovered it on accident, were out researching totally other scientific things and just happened upon this. Supposedly it is not made of any kind of metals, yet NO electronic equipment can get within 200 yards of it without shutting down completely. Why is this here?.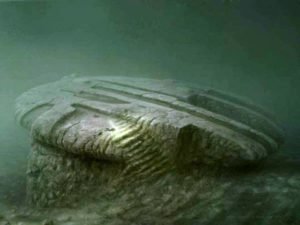 Who put it here and why? The Baltic Sea has never been dry land. Carbon dating has this construct at over 140,000 years old. That is well before the great flood, which was 4900 years ago. This construct would have been built well before the stone age or before primitive humans ever left Africa or reached areas as far north as the Baltic sea!! Why is this thing?