THIS COULDN'T HAVE BEEN FAKED BACK THEN… THIS IS WHAT THE ARTIST ACTUALLY SAW!!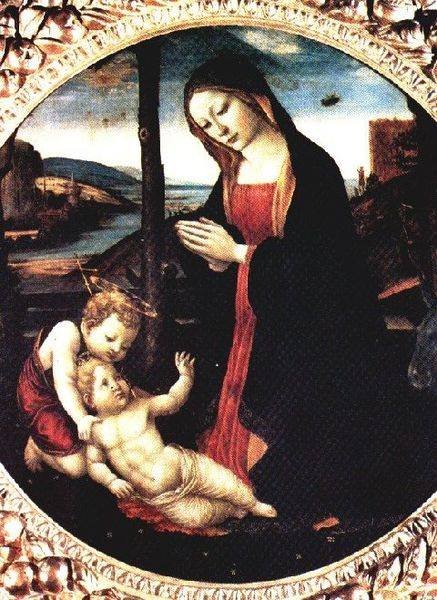 This painting titled "The Madonna with Saint Giovannino" a painting from around the 15th century, painted by Domenico Ghirlandaio.
The painting depicts Mary mother of Jesus looking down. While in the background you can see a clear picture of what appears to be a "vehicle" flying above, while a man on a ledge…
looks up at the vehicle.  The man blocks the sun with his hand and stares at the strange flying object in the sky.  Which appears to be shimmering or in motion.
What are we being told here and why?