WERE THESE FILLED IN DURING THE GREAT FLOOD?
Recent analysis has determined that the dirt and detritus partially burying these statues was washed down from above and not deliberately placed there to bury, protect, or support the statues.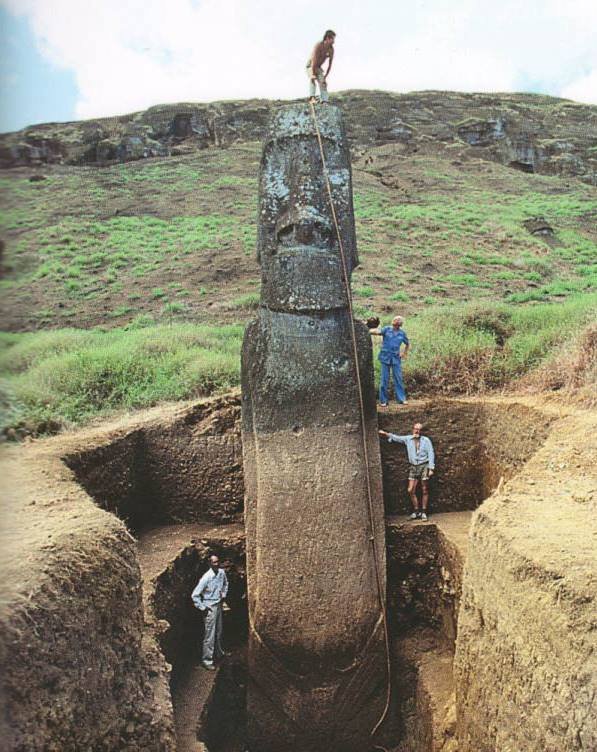 If this is in fact true, then how long have they actually been there? Does this look like 500 years of natural erosion deposits?
- Could this evidence suggest an older date for the construction of at least these buried Moai? How long ago do you think?